Springpoint financial information.
Springpoint is a financially strong nonprofit organization with over 100 years of experience owning, operating, and developing senior living communities and services. For detailed information on our financials, we invite you to view our audited financial statements, 990 Return of Organization Exempt from Income Tax, and annual reports provided below. Questions? Need additional information? Just use the easy contact form.
2021
Resilience | Strength
The 2021 Springpoint Annual Report highlights a year of resilience and strength. It is a testament to our team members' hard work and dedication to those we serve.
2020
Compassion | Recognition | Leadership | Strategic Planning
2019
Endless Opportunities
2018
Engage | Enrich | Serve
2017
Grow | Expand | Transform
2016
Expansion | Transformation | Growth
2015
Improving and Investing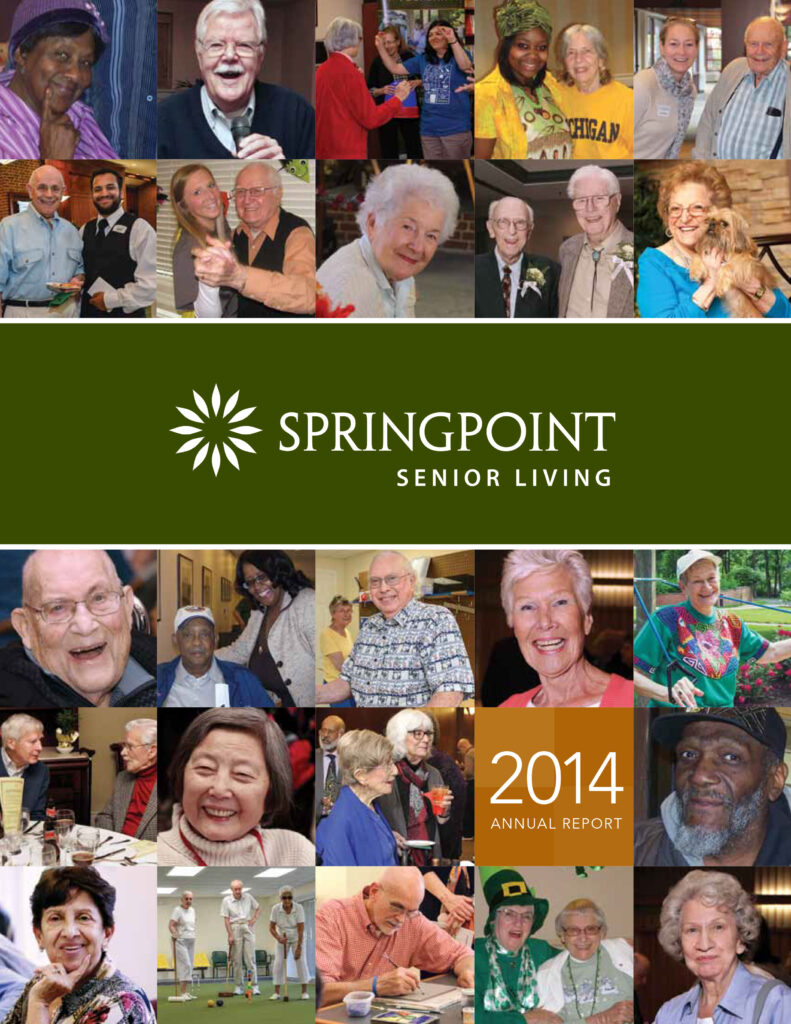 2014
Changing How We Deliver Healthcare