The Financial Value of a Life Plan Community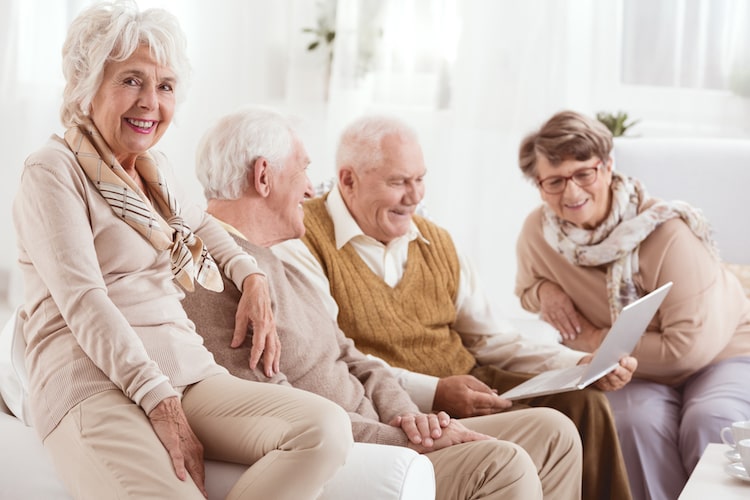 After working hard at your career your entire life, you're ready to settle into retirement and enjoy your days to the fullest. Retirement means different things to different people; some choose to sink their teeth into a new adventure, traveling across the country or around the world. Others may simply look forward to relaxing and reading books from their favorite authors, or maybe they're eager to hit the golf course as much as possible.
Regardless of how you choose to fill your time after leaving the workforce, one thing is certain: you want to be sure you have a sound financial future ahead of you. And there's no better way to secure your future than by choosing to move to a Life Plan community (CCRC).
Secure Your Financial Future at a Life Plan Community
There's a reason senior advocacy group, LeadingAge, created a new term a few years ago for a continuing care retirement community: Life Plan Community. The updated moniker makes perfect sense, as moving to a CCRC provides a true plan for the rest of your life. Studies show that older adults who make the move while they're still active and healthy are more likely to stay that way, due to the wide variety of programs, amenities, and maintenance-free living that simply makes life easier and more fulfilling.
Life Plan communities not only provide a healthy future physically, emotionally and mentally, but financially, too. These are a few of the main financial benefits residents of Life Plan Communities enjoy:
No Surprise Monthly Expenses
At a Life Plan community, your monthly service fee covers your utility and property taxes as well as a variety of amenities like dining, housekeeping, yardwork, social activities, fitness opportunities and more. You'll find it's much easier to manage your monthly expenses, as there will be no surprises like there could potentially be if you remain in your home. For instance, you might suddenly incur costs for big-ticket repairs like a new roof or furnace. Instead, your monthly costs are simplified, and you'll have predictable payments that are easily paid in one check.
Contract Options that Meet Your Individual Needs
Our Springpoint Senior Living communities offer a variety of contract options designed to meet your specific financial goals. For instance, you can choose to pay less up front for greater liquidity with our traditional entrance fee or go with our refundable entrance free, in which a portion of your principal returns to your estate. We also offer our Lifecare optional add-on which guarantees you'll receive the long-term care you need, for as long as you should need it.
Annual Tax Deductions
Finally, you'll enjoy some tax benefits after you move to a continuing care retirement community, too. Many new residents at a Life Plan community can qualify for a tax deduction on their entrance fee and monthly services fees. These fees are deductible due to the fact that they represent a charge or pre-payment for future health care, including assisted living or skilled nursing services. Talk to your accountant or tax advisor for more specific information about how much you could potentially save.
The Security of a Plan for Life at our Springpoint Life Plan Communities
At our Springpoint Life Plan communities in New Jersey and Delaware, you'll enjoy all the benefits of having a secure plan for your future. From our vibrant independent living options to our award-winning LivWell program, you'll be comfortable, active and simply enjoying your best life.
Find a Life Plan community near you today. Or, contact us today learn more.