Springpoint Choice and Springpoint at Home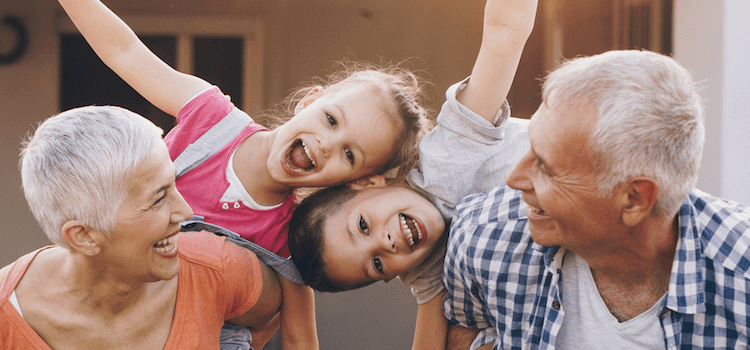 Options to Enjoy the Comfort of Home
For many seniors, the goal is to stay in their current homes for as long as possible. There's no denying, however, that aging brings physical changes which may ultimately lead to needing assistance with some activities. For instance, mobility issues can make it difficult to get properly dressed, bathed or maintain a clean home. Seniors are often more at risk for becoming isolated when living alone, which can lead to loneliness and depression.
Springpoint Senior Living is pleased to offer two separate programs to ensure you continue to enjoy a high quality of life while staying in your home: Springpoint Choice and Springpoint at Home.
Springpoint Choice
Springpoint Choice is for those planning for their future needs but desiring to stay at home. Springpoint Choice membership will give you access to our Life Plan community services and benefits while protecting your income and assets against future long-term care costs. Membership includes a personal care coordinator who will work closely with you to oversee any healthcare services you may require in the future.
As a member of Springpoint Choice, you'll also have access to amenities and activities within the Springpoint Life Plan communities, including the award-winning LivWell program. Join residents for a variety of engaging events, educational opportunities, fitness classes, and social networking regularly. Plus, should your needs evolve to the point where you require a higher level of care and services, you can easily transition into one of our Life Plan communities (also known as CCRCs) for assisted living, skilled nursing care or memory support services.
Springpoint at Home
Springpoint at Home is for those who currently need assistance to stay in their home. Our in-home healthcare services are designed to boost your independence and keep you living your best life, in the home you love. Springpoint at Home is fully accredited by the Joint Commission, the nation's leading healthcare accrediting organization, and provides personal care and companion services to keep you living well.
We will create an individualized senior home care plan specific to your needs, whether you need help with medications, running errands, or even 24-hour live-in care. Our healthcare aides are licensed, bonded, undergo background checks and continuing education to ensure they are delivering the highest level of care. Not only that, but we ensure your aide will possess the personality and skills matched to your individual needs, so you can enjoy a meaningful relationship throughout your time together. You'll also have access to a registered nurse 24-hours a day, seven days a week.
Both Springpoint Choice and Springpoint at Home allow you to continue to thrive in the place where your heart is: Your home.
For more information about Springpoint Choice plans or in-home healthcare services from Springpoint at Home, please contact us today.