What Are the Benefits of Living in a Senior Community?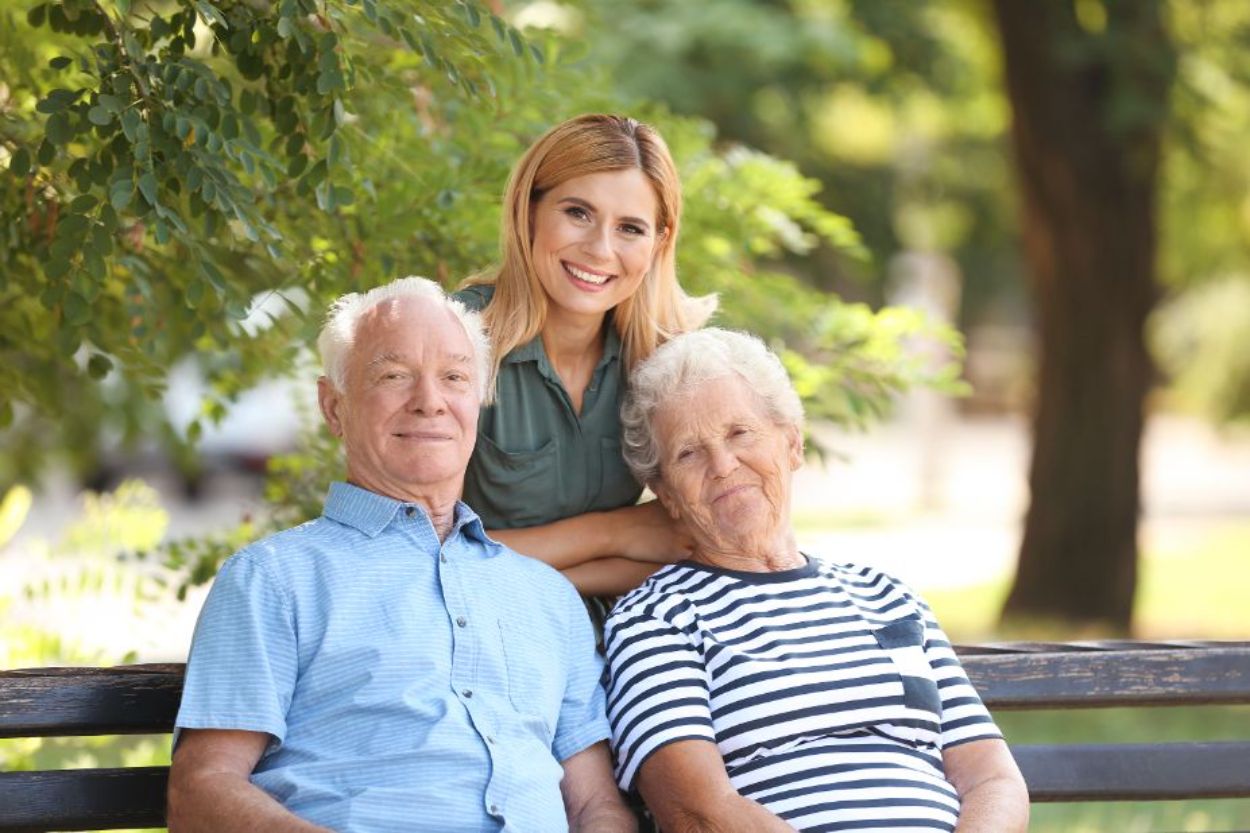 As an active senior planning your retirement years, you may find yourself weighing the advantages of senior living communities and whether they can provide the lifestyle you envision.
There are many benefits of living in a community designed specifically for the needs and interests of senior residents, especially when the community is backed by a tradition of excellence in senior housing and care, like Springpoint Senior Living.
Not only do Springpoint communities consistently earn accreditation from the Commission on Accreditation of Rehabilitation Facilities, but we are also a nonprofit organization, which means our focus is always on our residents. Keep reading to learn some specific ways we deliver on that commitment.
We value your independence.
Whether you're interested in our independent living options or another level of care, we understand your independence matters. Our compassionate approach ensures each of our residents is treated with dignity and respect, just like a family member should be.
As a member of the Springpoint family, you control your engagement with your community. We work with you to design programming that matches your personal needs and goals, whether you're building strength to attend a family wedding or eager to acquire new skills in one of our art studios or woodworking shops.
We offer living options for now and for the future.
With a wide range of living options to suit your personal needs, Springpoint communities allow you to make long-term plans. All eight of our senior living communities are Life Plan Communities (also known as continuing care retirement communities), which means you won't ever have to leave your comfortable and familiar surroundings if your needs change in the future.
Our maintenance-free independent living apartments and cottages let you enjoy the freedom of retirement living with fewer responsibilities, while our continuum of care also includes assisted living, skilled nursing and rehabilitation, and memory care. As a resident, you'll have priority access to these services should you need them at some point down the road.
We know that financial security brings peace of mind.
Aging comes with many unknowns, not the least of which is the financial impact of paying for care you may eventually need. However, when you make your home with the Springpoint family of communities, you're able to predict your financial future more clearly.
Just as you age, so does your private residence. Eliminating costly home repairs and upkeep is one of the big financial advantages of senior living communities. Streamlining your monthly budget is another. As a resident of a Life Plan Community, you can expect a convenient single monthly fee that includes all your housing and utility expenses, meals, leisure activities, fitness and wellness programming, and more. This convenient monthly service fee allows you to plan future finances accurately and confidently.
We believe wellness spans more than your medical health.
While our Life Plan Communities provide a continuum of care to meet your changing health needs, we also focus on whole-person wellness. Our award-winning senior wellness program, LivWell, gives each resident the opportunity to participate in engaging and enriching activities that nurture their physical, intellectual, emotional, social, environment, spiritual, and vocational needs.
While a robust activities schedule is a common advantage of senior living communities, we take pride in working closely with each resident to create diverse and stimulating opportunities that suit their unique needs.
We make your safety a priority.
While you're planning for the future, so are we. A benefit of living in a community like ours is that you can leave the worrying to us. We're continually working to protect our residents' safety in the event of an emergency or other hardship. We have onsite generators in the event of a power failure and detailed plans to ensure an orderly response to other disasters. Our communities are continually sharing ideas and learning from each other, so we have the strength of our entire network supporting you and your safety.
While we're confident in our preparations, we know emergencies are unnerving for our residents and their families. That's why we have a robust communication system that enables us to provide updates and keep everyone informed, even when the power goes out or another emergency affects our usual operations.
A visit to one of our beautifully appointed campuses will help you discover even more reasons to make a Springpoint Senior Living community in New Jersey and Delaware your retirement home. Download our guide to learn more, or contact us so we can offer you the welcome home you deserve.