Low-Impact Exercises for Hip Pain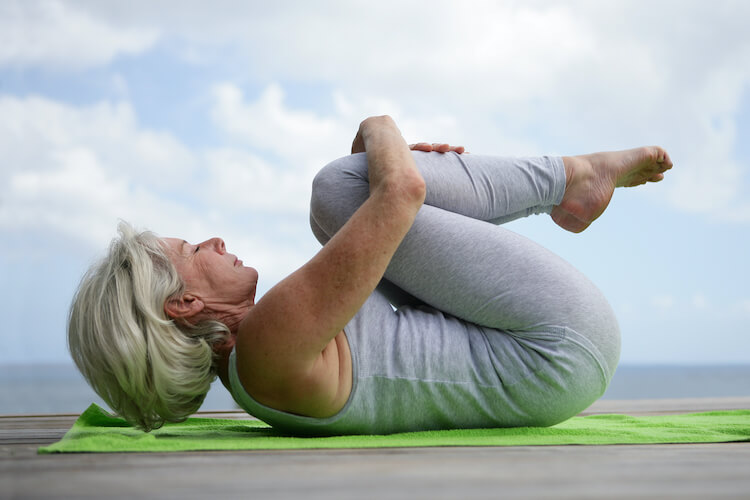 Did you know that one in four adults experience hip pain?
As we age, it's common for our joints to weaken, which can cause pain. One of the most prevalent aches is hip pain, which causes health concerns ranging from muscle strains to inflammatory disorders. By gently exercising your hips, you have the opportunity to relieve pain and restore mobility. Keep reading for a few examples of low-impact exercises for hip pain.
4 of the Best Exercises for Hips
Butterfly Stretch: The butterfly stretch opens the hips and stretches the hip adductors, a muscle in your inner thighs. To do this stretch, sit on the ground with your legs bent and feet together so that the soles of your feet touch. With your knees falling to the sides, bring your heels in as close as you can and lean forward into a stretch.
Swimming: Swimming is one of the best exercises for your joints thanks to the water's natural buoyancy and low impact on joints. Back stroke is specifically beneficial to the hips, since the position lends itself to you working to keep your back straight, improving the flexibility of your hips.
Stomach Exercise: For both strengthening and stabilizing your hips, try this exercise. Lie flat on your back and bend your knees upward with feet on the floor. Put your hands under the small of your back and pull your belly button downward towards the floor, holding for 20 seconds each time.
Yoga: Yoga combines stretching and strengthening, which helps to relieve pain in the muscles in your hips, legs and glutes. Try a beginner yoga class or chair yoga to find poses that work for you.
Avoid…
Generally speaking, if an exercise results in pain, avoid it. You want to improve your strength and shy away from anything that could potentially make your discomfort worse. You may also want to avoid:
Walking on uneven ground.
Lifting heavy weights.
High-impact exercises, like jumping.
Your Wellness is a Priority at Springpoint
We want you to have the highest quality of life possible. At Springpoint, we encourage wellness through LivWell. This holistic wellness program offers activities and amenities onsite at each of our communities that encourage physical, mental and spiritual health.
LivWell is personalized to your unique needs, so we help guide you to the things that will help you achieve your specific goals. For example, if you're interested in relieving hip pain, we may encourage you to join activities like daily aquatic exercise classes or taking a walk around the community's beautiful grounds.
Explore our eight Life Plan communities and contact us with any questions you may have or to schedule your personal tour.